Capital City Mambo Sauce x Papa John's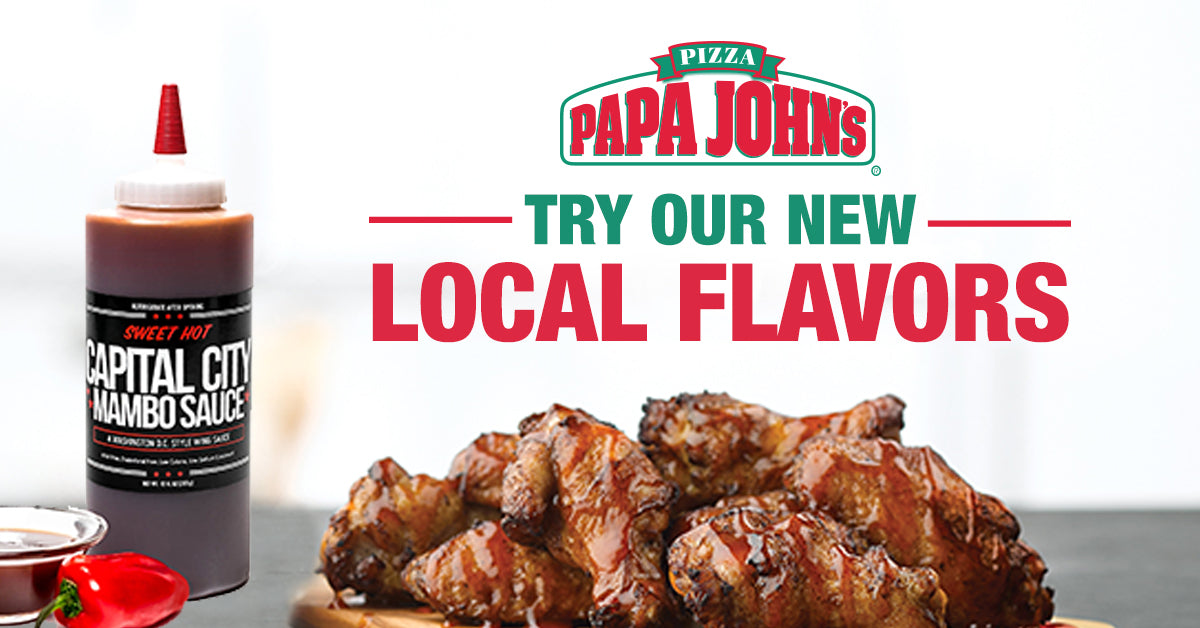 We're launching a new partnership with locally owned and operated Papa John's restaurants.

Participating locations in the DC, MD, VA area (160 total) are selling mambo sauce wings + poppers and we're excited (but nervous).
Why?
We care about what our customers and community thinks. Without YOU, there would be no Capital City. This was a hard decision to make considering Papa John's history. 
But through conversations and meetings, we realized the company is made up of a lot of really great people who are serious about making sure Papa John's is doing better in the communities where they do business.
We were given a once in a lifetime opportunity to partner with a national brand and we're committed to making this relationship successful and using our position to help support our community.

Visit our locations page to find participating restaurants.